On March 7, 2007, API invited a number of bloggers to take part in a conference call to discuss current the energy issues facing America. Bloggers on the call included Rob Bluey of Red State, Mary Katharine Ham of Townhall and Kevin Holtsberry of Red State.
On April 23, 2007, API hosted a conference call with bloggers to discuss industry earnings. API's chief economist John Felmy was on the call, and he was joined by Josua Sierra of Townhall and Skymutt of Daily Kos.
On May 15, 2009, API hosted bloggers for a conference call featuring Robert N. (Bobby) Ryan, Jr., vice president of global exploration for Chevron Global Upstream & Gas, who discussed Chevron's exploration initiatives. The call was hosted by Jane Van Ryan of API and also featured John Felmy, chief economist at API, and Mark Kibbe, federal relations director at API. Fifteen bloggers dialed-in for the hour-long call, which focused on the challenges of deepwater exploration and the impact of these projects on the economy.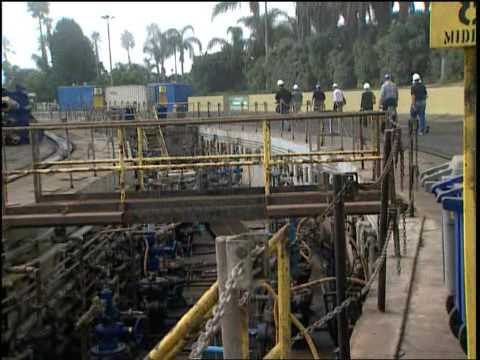 http://EnergyTomorrow.org Jane Van Ryan of the Energy Tomorrow Blog, along with a group of bloggers, recently visited the THUMS Islands in Long Beach, California. The THUMS Islands, named after Texaco, Humble, Union, Mobil and Shell, are home to 1,100 active wells. From the exterior, the islands appear as resort communities with condos, waterfalls and sculptures. Energy production here has generated more than $5 billion in revenues for the city, state, and private owners. For more information on the energy industry, visit http://EnergyTomorrow.org.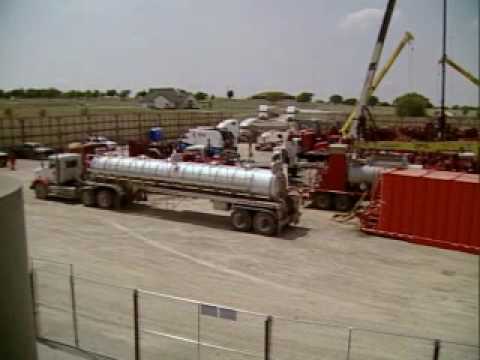 Natural gas is vital to our country's energy security and economy, and natural gas can be produced in a way that respects local and community concerns and minimizes environmental impact. In this video, industry professionals explain the drilling phases of well completion operations, including hydraulic fracturing. Also, learn about the steps that energy companies take to ensure safety and protect the environment.
CERI, a non-profit Canadian energy and environmental research institute, examines the impacts of developing Canadian oil sands on the United States' economy. Canada and the US are major trading partners, and the results clearly show significant economic benefits to the US from increased economic activity in Canada. As investment and production in oil sands ramps up in Canada, the pace of economic activity quickens and demand for US goods and services increase rapidly, resulting in an estimated 343 thousand new US jobs between 2011 and 2015. Demand for US goods and services continues to climb throughout the period, adding an estimated $34 billion to US GDP in 2015, $40.4 billion in 2020, and $42.2 billion in 2025.
The oil and natural gas industry is the backbone of the American economy and what happens in the industry reverberates throughout the entire economy.That's because the industry supports more than 9 million American jobs and makes significant economic contributions as an employer and purchaser of American goods and services. In 2007, the most recent year for which data is available, the industry supported a total value added to the national economy of more than $1 trillion or 7.5 percent of the U.S. gross domestic product.
The American Petroleum Institute (API) has engaged PwC to perform a study to determine the economic impacts of the oil and natural gas industry. The study found that the oil and natural gas industry, a vital link in the nation's energy supply, makes important contributions to the U.S. economy by providing an economical energy source for transportation and the production of other goods and services. The oil and natural gas industry currently supplies more than 60 percent of the nation's total energy demands and more than 99 percent of the fuel used by Americans in their cars and trucks, while 900 of the next 1000 U.S. power plants are projected to use natural gas.
On September 17, API hosted bloggers for a conference call focusing on the status of upcoming energy legislation and API's current legislative priorities. API President and CEO Jack Gerard took questions from the bloggers, along with API experts John Felmy, Doug Morris and Kyle Isakower.
Don Thompson, president of the Oil Sands Developers Group, gave this presentation on Canadian oil sands during a Location Tour hosted by API and ConocoPhillips in Alberta, Canada on Aug. 5 through 7.