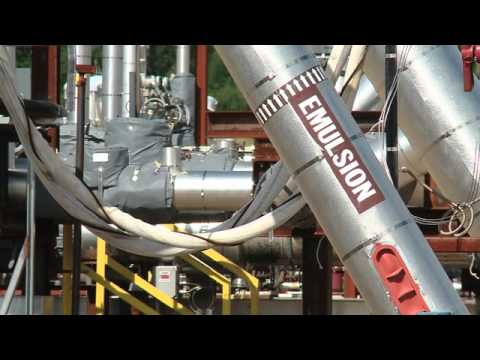 http://energytomorrow.com Canadian oil producers and the government have laid out a comprehensive strategy to protect the environment while mining oil sands and performing SAGD operations. For more information, visit http://energytomorrow.org.
With energy consumption expected to grow in the coming decades, America needs access to its untapped domestic resources. These resources can replace output from maturing fields and strengthen our energy security. The March 2010 announcement from the Administration to open areas for offshore oil and natural gas exploration was a positive development. However, as a consequence of the Deepwater Horizon spill, the Administration ordered a six-month suspension on the issuance of permits for new deepwater oil and gas wells, suspended the exploration in the Chukchi and Beaufort Seas until 2011, canceled the August lease sale in the western Gulf of Mexico and the proposed lease sale off the coast of Virginia, and halted activity on 33 deep water wells being drilled in the Gulf of Mexico. In December 2010 the Administration announced additional policy decisions that rescinded its March announcement. As a result, the Atlantic and Eastern Gulf of Mexico OCS areas will not be considered for leasing until 2017. Proposals to halt or restrict offshore energy projects could result in hundreds of thousands of lost jobs, including many in Gulf states, billions of dollars of lost government revenue, and a sharp decrease in our country's energy security. While this incident is tragic, our nation's demand for energy is growing, and we will need more oil and natural gas in the coming decades to meet it. Decisions that impact the industry's ability to produce the oil and natural gas this country needs in every sector of our economy and in every household in this country will affect the lives of every citizen, every day.
It is important to understand how the energy world has changed. Forty years ago, world oil reserves were largely the domain of the investor-owned, international oil companies (IOC), based principally in the United States. Most people today assume international oil companies are little changed from decades ago, still sitting astride the bulk of these world oil reserves. That is no longer the case. Today, world oil reserves are 80 percent owned by the national oil companies of foreign governments, many formed during the past 30 years. Only 6 percent of worldwide oil reserves are now held by investor-owned oil companies. Faced with such competition, the investor owned oil companies have scaled up within this new world – principally through mergers and acquisitions – by creating ever larger efficiencies, greater technological and project management prowess, and substantially broader competitive access to capital markets.
Since 1985, U.S. refining capacity has increased by 13 percent even though there are 75 fewer refineries. Because the infrastructure to bring crude in and get products out is in place, it is more cost effective to add on to a refinery than to build a new one. The elimination of subsidies under the government price and allocation controls in 1981 led to the closure of many smaller, less efficient refineries throughout the 1980s and 1990s. Capacity has increased while at the same time, refineries invested $116 billion since 1990 to make the cleanest burning fuels in the world. Much of the investments were in technologies and investments to meet stringent clean air standards set by the Clean Air Act of 1990 for refineries and cleaner burning fuels. Moreover, a number of refineries are expanding and upgrading equipment to handle increased processing of heavier crude oils, including oil derived from Canadian oil sands. This additional crude from Canada – a reliable, nearby source – would enhance our domestic energy security.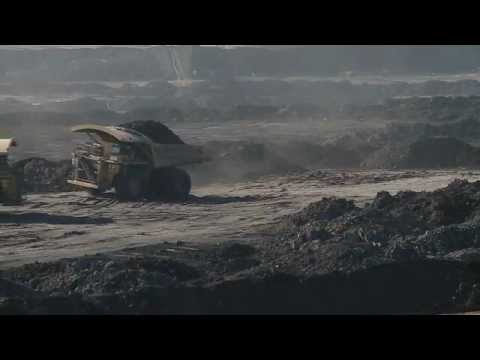 http://energytomorrow.org Picture a small, but comfortable two-story house -- on four wheels. Now fill in all the rooms in the house with 400 tons of bitumen-laden sand and rock, and that's what it's like to be in one of the haulers at Suncor's oil sands mine in Alberta, Canada. Operating these huge trucks is just one of the well-paying jobs associated with oil sands. Research indicates that fully developing Canadian oil sands would create 80,000 direct or indirect U.S. jobs by 2020 and more than 500,000 by 2035. For more information, visit http://energytomorrow.org.
The average nationwide tax on each gallon of gasoline sold at the retail station is 49.5 cents. Of that, 18.4 cents per gallon goes to the federal government; the rest ends up in state and local coffers.
Increased access to domestic oil and natural gas could create 530,000 new U.S. jobs by 2025.
EPA's statements on health benefits from lowering the Ozone NAAQS grossly misrepresent what EPA is actually estimating as the potential benefits of reducing public exposures to ozone. If based on ozone benefits alone, not one of EPA's estimates of the benefits of reducing ozone to a tighter alternative ozone standard is as large as the costs of attaining that respective ozone standard – all cost more than the ozone benefits they might provide. EPA makes "updates" in its Supplemental Regulatory Impact Analysis (RIA) that both inflate and give greater emphasis to the mortality estimates that are essential to producing positive net benefits estimates. EPA describes these updates as "methodological improvements" but the changes that make the key differences have no basis in new or improved techniques.
Oil sands development in Canada supports a broad array of jobs in the United States. A recently released Canadian Energy Research Institute (CERI) study estimated that oil sands projects are currently supporting over 80,000 U.S. jobs. However, current export pipeline capacity from Canada to the U.S. is approaching capacity. Delays in permitting the Keystone XL pipeline delay the start of additional oil sands projects in Canada. CERI estimates that new projects facilitated by the Keystone XL pipeline could support over 10,000 jobs in the U.S. in 2012, 27,000 jobs in 2013, and 34,000 jobs in 2014.
Millions of Americans own 75 percent of oil and natural gas company shares, so more domestic production could produce more financial security.